Welcome to Hidden Valley Animal Hospital & Boarding
Welcome to Hidden Valley Animal Hospital, located in North Raleigh, NC. We have been providing compassionate, state-of-the-art quality healthcare to pets in the North Raleigh area since 1983. Our exceptional veterinarians and informative staff set high standards of what a full-service veterinary hospital should be. Our lead veterinarian, Dr. Muri Szabo, and his team of veterinarians and staff are committed to providing quality veterinary care throughout the life of your pet. From your first visit, our veterinarians will treat your small animal companions as if they were our own.
You can expect a clean, friendly, professional environment, where our clients and pets are treated with courtesy and respect. Our compassionate and knowledgeable doctors and healthcare team strive to practice the best medicine possible and care for your furry family members.
Have you heard of canine influenza or H3N2?
There have been recent confirmed cases in 8 states and while not transferrable to humans, it is highly contagious to dogs. In some cases, dogs may not show symptoms but be carriers of the infection for up to 24 days. You can find information regarding Canine Influenza by clicking here, including symptoms and prevention tips. If you have any questions or concerns, please do not hesitate to give us a call and we would be happy to speak with you!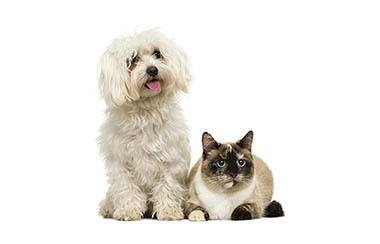 Our Commitment 
We provide an extensive range of progressive services to ensure the highest quality of care for your pet companions. Some of the services we offer include dentistry, spaying & neutering, digital dental x-ray, general surgery, laser therapy, x-ray, in-house laboratory, on-site pet pharmacy, medical concern visits, wellness exams, vaccinations, boarding and professional grooming.
Stay Connected with Hidden Valley Animal Hospital & Boarding
Our goal at Hidden Valley Animal Hospital is to provide the best possible care for your pet, with a high of level of service to you. As you explore our website, you will find other useful information about our philosophy, services, healthcare team and much more. We have built our reputation on being compassionate, experienced, honest and reliable and continue to uphold these values with the care we provide each of our clients and their furry family members.
Should your pet need Emergency Care, please contact Quail Corners Animal Hospital at 919-600-7526.